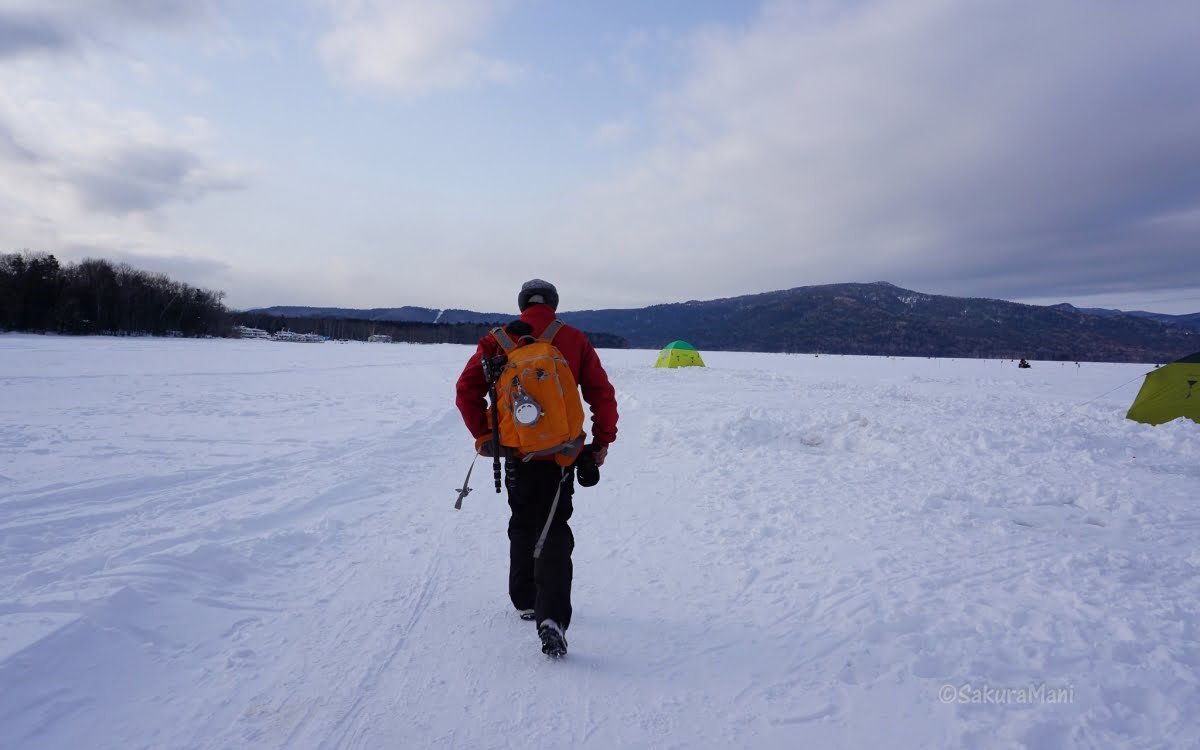 Top 5 Winter Activities in Japan
Is winter a good time to visit Japan? The answer is definitely 'yes'. When I talk about winter in Japan, things that come to my mind are illuminations and snow festivals. Japan has made it a point to devote festivals for each season. There is a theme for every season in Japan. Spring welcomes the much awaited cherry blossoms, summer yields pretty flowers and paints the gardens green, the picturesqueness of red maple leaves in autumn and finally comes the season of lights – winter.
There are large amounts of snowfall during winter in the north and high-altitude areas in Japan. Hence, the word 'snow-county' is often used to describe Hokkaido, Tohoku and Hokuriku regions in Japan.
Most of the areas in southern Japan experience chilly winds, low temperature and light snowfall. In fact snow fall which used to be common in some places a decade back has now turned into rain, the discredit goes to global warming. I was surprised to find some pictures of Todaiji and Ukimido in Nara, covered in snow. I am sure those photographs were taken when the world was a cooler place.
Nevertheless, Japan's winter has something for everyone. It is a good idea to visit Japan in winter because snow-covered Japan looks equally beautiful as in other season.
Go skiing
If you are into skiing, you must visit Japan in winter. Japanese ski resorts have gained popularity throughout the world due to its brilliant quality of powder snow. There are a numerous skiing spots in Japan. Hokkaido, Tohoku and Hokuriku regions have some famous skiing destinations. Some of the most popular ski resorts are Niseko valley and Furano in Hokkaido, Shiga Kogen and Hakuba in Nagano, Gala Yuzawa in Niigata and Zao ski resort in Yamagata.
In kansai, Biwako ski resort in Shiga is a popular one. Japanese people love skiing, so you can find many sports outlets selling ski gears. Since I do not ski, I cannot share my personal experience on this. However, in winter I saw many natives as well as foreign tourists lugging their ski gear and traveling to their favourite ski resort.
Links and Information:
List of ski resorts in Japan: https://www.jnto.go.jp/eng/location/rtg/pdf/pg-802.pdf
Ski resorts in Hokkaido: http://www.skiing-hokkaido.com/index.html
Gala Yazawa ski resort in Niigata : http://www.galaresort.jp/winter/english/
Winter illumination
As I mentioned earlier, winter is the season of lights. No matter where you are in Japan, grandly illuminated parks or gardens will be near your reach. With Christmas and New year around the corner, Japan is in the mood for celebration. The most talked about illumination is Nabana-no-sato, in Mie prefecture. Kobe Luminarie also holds a special place, since it commemorates the devastating Hanshin earthquake of 1995.
I never enjoy crowded place and kept postponing my plan to visit Nabana-no-sato. I somehow gave up the idea of going there. Instead I visited a smaller yet lovely illuminated park- Nararurie. No matter where I travelled in Japan during winter,  I always came across beautifully lit up places.
Links and Information:
Nabana-no-sato: http://www.nagashima-onsen.co.jp/page.jsp?id=13894
Kobe Luminarie: Time – 2nd December to 11th December in 2016, Venue – Kobe foreign settlement
Nara rurie: http://rurie.jp/en/
Snow festivals
What happens in a snow festival? You should visit Japan in winter to find out the answer. The biggest snow festival in Japan takes place in Sapporo city, the capital of Hokkaido. Sapporo Snow Festival started in 1950 and became a major hit. Huge snow sculptures are built and displayed on Odori Park, Susukino and Satorando. These ice sculptures are also lit up at night.
If you are planning to visit Hokkaido in winter, you are making the right choice. Hokkaido experiences a long winter and heavy snow fall, which create ample scope for snow activities. Winter festivals and fun activities at Lake Shikaribetsu, Lake Akan, Obihiro and Otaru are also some popular destinations among snow lovers.
I travelled to Hokkaido in early March and visited many places where I could enjoy snow. Though I was disappointed to find out that drift ice in Abashiri had melted before time, I still took a ride on the 'Aurora' cruise to get a view of the beautiful blue Sea of Okhotsk.
Yokote in Akita prefecture has become an iconic winter destination in Japan, for its Kamakura Snow Hut festival. This festival is an age old tradition, where hundreds of snow huts are built to pay homage to the water god.
Snow festivals are also celebrated in Fukushima, Iwate and Nikko.
Links and Information:
Snow festivals in Hokkaido: http://en.visit-hokkaido2.jp
Kamakura snow hut festival: https://www.jnto.go.jp/eng/spot/festival/kamakurasnow.html
Snow festivals in Aizu area: http://aizutouristinformationcentre.tumblr.com/
Kamakura festival in Nikko: Time – 28th January to 5th March in 2017, Venue – Yunishigawa hot spring.
Iwate snow festival: http://www.japan-iwate.info/app/location_detail.php?lid=61
Visit a hot spring
Soak yourself in hot spring water while watching snow covered landscapes. Some Japanese open-air hot springs are very popular among onsen lovers. It is a wonderful idea to spend some relaxing time and escape winter's chill. Nyuto onsen in Akita and Kusatsu onsen in Gunma are some famous hot spring destinations in winter.
If you are not a fan of onsen you can always go to see one. In winter, snow monkeys bathe in the hot spring at Jigokudani park in Nagano. As they sit cosily in the onsen with their eyes closed, it seems as if they are meditating.
Links and Information:
Jigokudani park in Nagano: http://en.jigokudani-yaenkoen.co.jp/
Nyuto onsen: https://www.jnto.go.jp/eng/spot/hotspri/nyuto.html
Kusatsu onsen: kusatsuonsen
Snowscapes
During winter, the gassho-zukuri villages in Gokayama and Shirakawa-go look breathtaking. When these thatched roof traditional houses are lit-up at night, they look absolutely stunning. With snowy mountains in the backdrop gassho-zukuri villages attract many tourists in winter, some stay back to see the night illumination.
The Zao 'snow monsters' have also gained popularity among snow lovers. This is actually a natural phenomenon. When snow accumulates on the coniferous trees along mount Zao, they appear as monster.
Japanese style gardens are unique, their beauty lies in their simplicity. During winter, when some Japanese gardens, temples and castles are covered in snow, they look enthralling. Many people enjoy photographing snow-clad castles and temples. Kenroku-en garden in Kanazawa, is a nice place to see how snow amplifies natural beauty.
Since Hokuriku area experiences snowy winters, 'yukitsuri' or 'snow ropes' are used to form an umbrella around trees and protect them from any damages caused by snow. In winter, 'yukitsuri' is one of the key features of Kenroku-en garden. Although it was winter when I travelled to Ishikawa, there was no sign of snow in Kanazwa.
Links and Information:
Gassho-zukuri villages of Gokayama and Shirakawa-go: http://www.jnto.go.jp/eng/
More about Kenroku-en garden in Kanazawa: https://www.vikipandit.com/illuminated-kenrokuen-garden/
Zao snow monsters: http://zaoropeway.co.jp/en/