Japan is unique in its own ways. Don't you agree? A country with deep-rooted tradition and yet technologicaly advanced. Be it fashion or food, there is a touch of kawaiiness (cuteness) in everything that makes us all go "aww kawaii desune!" You are going to hear the word "kawaii" so often in Japan that you will actually start using it.
The popularization of Japanese manga and anime has gained this country many fans and followers. Most of us took interest in Japan because of Japanese animation and manga. This led anime and manga maniacs like me to learn about Japanese culture, tradition, the language and fall even more in love with this country.
As a Japanese language student and a working professional in the same field, I have met many like-minded people who are passionate about Japan for the same reasons as me. During my days as a university student in Japan, I got the chance to experience Japan's cool culture. In this article I have made a list of 5 common reasons to love Japan.
Anime and Manga – "If only anime characters were real"- every anime otaku wishes for the same thing. Japan's anime and manga culture has influenced the whole world. While I was in Japan, I visited many anime and manga museums that featured the works of popular manga artists. You can find anime chain stores like Animate in every big city of Japan. Anime goodies, manga stores and cafes – anime world truly exists in Japan.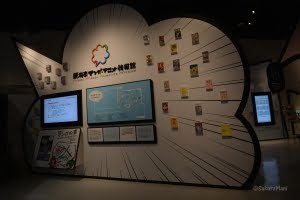 Politeness – It is an integral part of Japanese culture. Humility and politeness are two key features of Japanese language. Their society is built on mutual respect. Qualities like civic sense and social responsibilities are inculcated in them from an early age. Whenever I visited a store in Japan, I was always greeted by cheerful faces and an animated welcome – "Irasshaimase".
Fashion – Simple yet appealing, trendy yet cute – Japanese fashion is so cool. Japanese street fashion is a cult in itself. Harajuku district in Tokyo, is Japan's fashion paradise. I go head over heels for cute Japanese socks and stockings. Since I was living in Kansai, Kyoto station shopping area, Shinsaibashi in Osaka and Nara's Higashimuki Shotengai were some of my favourite places for shopping.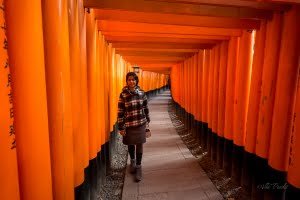 Vending machines – These small machines of wonder have amazed the world. Vending machines (Jidouhanbaiaki in Japanese) in Japan sell various kinds of products. Some that I had come across sold- drinks, ice-creams, snack bars and cup-noodles. The awesome thing about Japan's vending machines is that the drinks are changed according to season. These glittering jidouhanbaiki are so inviting, that whenever I was on the road, I couldn't help buying a drink from these machines.
Japanese trains – Two words for Japanese trains – fast and fabulous! From shinkansen to one-man-operation trains, Japan is so well connected by railways. I have travelled to all the 47 prefectures of Japan, mostly by trains. Japan Railways or JR lines are wide-spread across the country. Some train journeys that impressed me were – the luxurious train ride to Amananohashidate and Chiba's suspended urban monorail.