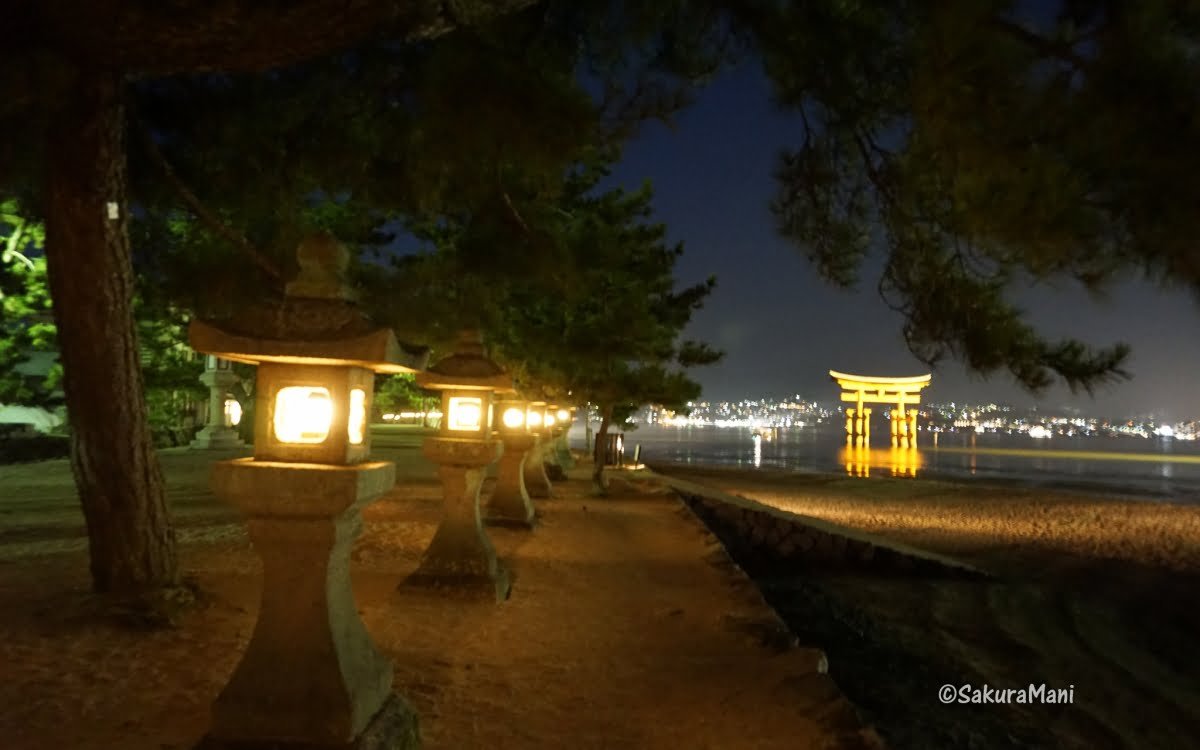 3 Most Beautiful Places in Japan | 日本三景
In 1643 during the Edo perdiod, a neo-confusian scholar named Hayashi Gahō wrote a book called Nihonkokujisekikō (日本国事跡考) where he mentioned about three beautiful sceneries in Japan. Gahō travelled the whole country and admired Matsushima (in Miyagi), Amanohashidate (in Kyoto) and Miyajima (in Hiroshima) the most. Later, these three places together came to be known as nihonsankei (日本三景).
Nihonsankei is also linked to setsugekka 雪月花 (snow, moon and flowers). It is said that snow covered Amanohashidate looks stunning, on a full moon night the islands of Matsushima look enigmatic and the autumn leaves at Miyajima form a superb scenery.
In 2006, on the occasion of Hayashi Gahō 's birth anniversary,  July 21 was established as nihonsankeinohi 日本三景の日(Nihon-sankei Day). This was a positive approach to re-introduce and promote the three best views of Japan to the world.
They say that beauty is in the eye of the beholder. So I personally visited nihonsankei with Viki and I must admit that we were charmed by the charismatic beauty of the three places.
Matsushima 松島
On the bay of Matsushima around 260 pine-covered islands of various shapes and sizes form a breathtaking scenery. We took the last cruise ride to get a closer look at those magnificent rocky isles.
There are two sightseeing courses available – 'round tour' and 'one way cruise to Shiogama' . We opted for the first one – a 50 minutes ride around the islands and back to the dock. Tickets are available at the counters located just outside the Matsushima rest house. You can purchase the tickets on the same day or reserve in advance.
Due to erosion by wind and waves, these rugged islands have taken up interesting  shapes. They are assigned names according to their peculiar appearance. As we passed by the islands, their names were announced . Although I don't remember all the names, I capture every moment in my camera.
Facts and Figures:
Location: Matsushima, Miyagi Prefecture
How to get there: From Sendai station —–> take the Senseki line to Matsushima Kaigan station —–> walk for 10 minutes to reach the coast line.
Cruise timing: 9 AM to 3 PM, one ride every hour (till 4 PM during summer)
Fees: 1500 yen per person (additional 600 yen to get to the upper deck)
Amanohashidate 天橋立
On the Miyazu bay, this streak of sandbar appears like a bridge connecting two main lands. Amanohashidate is covered by pine groves which add to its uniqueness.
For me, the train rides to and from Amanohashidate were unforgettable. To reach there, I took the JR Hamakaze from Tottori station and then transferred to Tantetsu Miyamai (Kitakinki Tango Railways) on the Miyazu line at Toyo-Oka station. On entering the Umi no Tango (Tantetsu train), we were amazed by its luxurious interior design. We sat in the saloon coach which had large windows on both sides, but we could not enjoy the window seats because it was raining heavily outside. Nevertheless, we loved the train journey from Amanohashidate to Kyoto station. While on our way back, the sky cleared up to let us enjoy the scenery to our heart's content.
On the day of my visit to Amanohashidate, the weather was just not agreeable. The rain gave way to light snow shower. It was bitterly cold outside and visibility was also not clear due to the foggy weather. Getting off at Amanohashidate we walked up to the tourist information centre which was located just outside the station. There are three sightseeing courses to choose from. Buying tickets and passes from the tourist centre can save you a few bucks. We decided to visit Amanohashidate View Land, an observatory built on Mount Monju. The entrance was a 10 minutes walk from the station. Chairlift and monorail services are available at the entrance.
An interesting fact about this observatory is matanozoki – if you turn your back to Amanohashidate and bend over to look at it from between your legs, it will appear like a flying dragon. View Land is a fine recreational area. It also has a park, some rides and a game parlour.
Facts and Figures:
Location: Miyazu, Kyoto Prefecture
How to get there: From Kyoto station —–> take the Hashidate limited express on JR line to reach Amanohashidate station directly. (If you wish to travel on the Tango line you can change trains at Fukuchiyama station.
Amanohashidate View Land timing: 9 AM to 5 PM (till 6 PM from July 21st to Aug 20th and till 4:30 PM from Oct 21st to Feb 20th). Check out their website for more information on holidays.
Entrance Fees: 800 yen for adults and 450 yen for children ( chairlift and monorail round trip fares are included)
Miyajima 宮島
Probably the most popular destination among the three scenic views of Japan, Miyajima attracts a good number of tourists every season. Miyajima (also known as Itsukushima), is an island located on Hiroshima bay. It is best known for the Itsukushima shrine which appears to be floating on the water. The iconic view of this place is the grand torii (vermilion shrine gate) partially submerged in water during high tides. When the water recedes during low tides one can even walk up to the gate.
The Miyajima island is full of life. To enjoy this place to the fullest you need to spend a whole day here. There's a lot to explore in this small island – temples, shrines, hiking courses, aquarium, food and shops. There are not many options but if you wish, you can also spend a night on this island by staying at a hotel or ryokan.
Click here for more stories on Miyajima.
Facts and Figures:
Location: Itsukushima, Hiroshima Prefecture
How to get there: From Hiroshima station—–> take the JR San-yo line to Miyajimaguchi station—–> walk for 5 minutes to reach Miyajimaguchi pier—–> ferries are run by JR or Matsudai at regular intervals.
Ferry timing: Ferries to and from Miyajima are run at a regular interval of every 15 minutes. Check out the official websites more details.
Fees: 180 yen per adult and 90 yen per child (for round trip tickets: 360 yen per adult and 180 yen per child)